What is Going on at the Grand Rapids Airport?
Posted by Jason Lash on Sunday, September 25, 2022 at 6:13 PM
By Jason Lash / September 25, 2022
Comment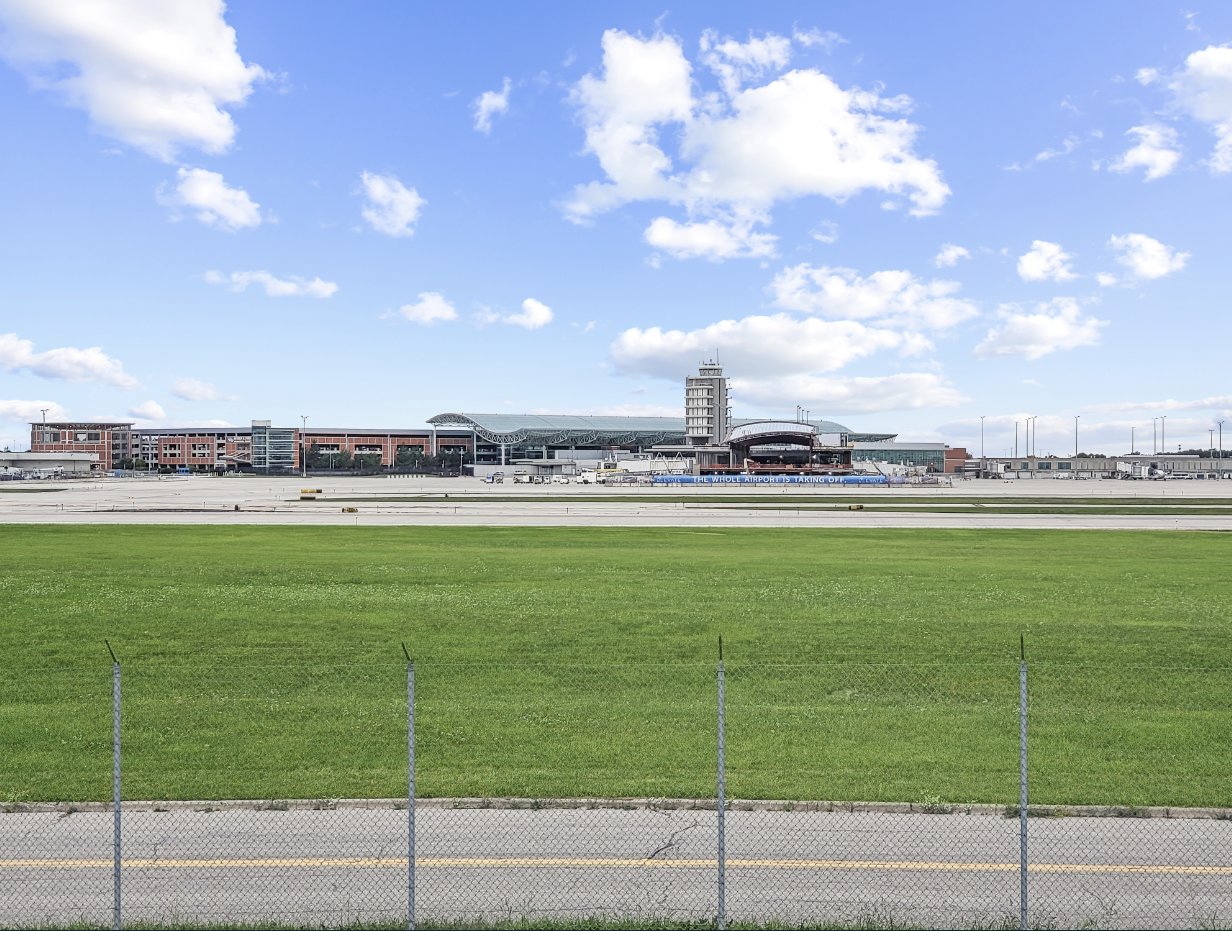 The Gerald R. Ford International Airport is embarking on a $110 million expansion that will more than double the capacity of Concourse A and add eight new gates to accommodate rapid passenger growth, as well as bring business lounges with views overlooking modern bathrooms for those waiting at check-in counters or security lines!
The Christman Company is bringing their expertise to the new construction of this project. They will be overseeing general contracting and working with subcontractors from across West Michigan for an exciting design that's sure not only get your job done well, but also look good while doing so!
Ford Airport is growing and we can't wait! The construction of Concourse A will take 24 months, but there are ways you might be able to avoid it entirely. phases one through three should open by spring 2023 with phase one opening this coming May (or sooner!). During that time though if your travel plans change or evolve please let us know so adjustments may need made in order for everything go smoothly at the end . It sounds like a long process because honestly airports aren't exactly known as fun places But trust me - once its done all these new facilities plus improved services make life easier on everyone traveling internationally
Ada Homes for Sale, Allegan Homes for Sale, Belding Homes for Sale, Byron Center Homes for Sale, Caledonia Homes for Sale, Cedar Springs Homes for Sale, Comstock Park Homes for Sale, Downtown Grand Rapids Condos for Sale, East Grand Homes for Sale, Featured Listings, Forest Hills Homes for Sale, Grandville Homes for Sale, Grand Haven Homes for Sale, Grand Rapids Condos for Sale, Grand Rapids Homes for Sale, Greenville Homes for Sale, Holland Homes for Sale, Hudsonville Homes for Sale, Jenison Homes for Sale, Kenowa HIlls Homes for Sale, Kent City Homes for Sale, Kalamazoo Homes for Sale, Kentwood Homes for Sale, Lakefront Homes for Sale, Lake Michigan Homes for Sale, Lowell Homes for Sale, Newaygo Homes for Sale, Muskegon Condos for Sale, Northview School District Homes for Sale, Norton Shores Homes for Sale, Paw Paw Homes for Sale, Portage Homes for Sale, Rockford Homes for Sale, Sparta Homes for Sale, Tri County Homes for Sale, Vicksburg Homes for Sale, Walker Homes for Sale, Wayland Homes for Sale, Wyoming Home for Sale,
Zeeland Homes for Sale

Search for Condos

Byron Center Condos for Sale, Caledonia Condos for Sale, Downtown Grand Rapids Condos for Sale, Forest Hills Condos for Sale, Grandville Condos for Sale, Grand Rapids Condos for Sale, Jenison Condos for Sale, Kentwood Condos for Sale, Lowell Condos for Sale, Rockford Condos for Sale, Walker Condos for Sale, Wyoming Condos for Sale

Community Information

Ada Realtor, Belding Realtor, Byron Center Realtor, Caledonia Realtor, Cedar Springs Realtor, Comstock Park Realtor, East Grand Rapids Realtor, Forest Hills Realtor, Grandville Realtor, Grand Haven Realtor, Grand Rapids Realtor, Greenville Realtor, Holland Realtor, Hudsonville Realtor, Jenison Realtor, Kalamazoo Realtor, Kentwood Realtor, Lowell Realtor, Paw Paw Realtor, Rockford Realtor, Sparta Realtor, Walker Realtor, Wyoming Realtor, Zeeland Realtor,
Grand Rapids Foreclosures, Preferred Providers, Blog