What Are Experts Saying About the Fall Housing Market? Grand Rapids Realtor
Posted by Jason Lash on Saturday, October 15, 2022 at 8:58 AM
By Jason Lash / October 15, 2022
Comment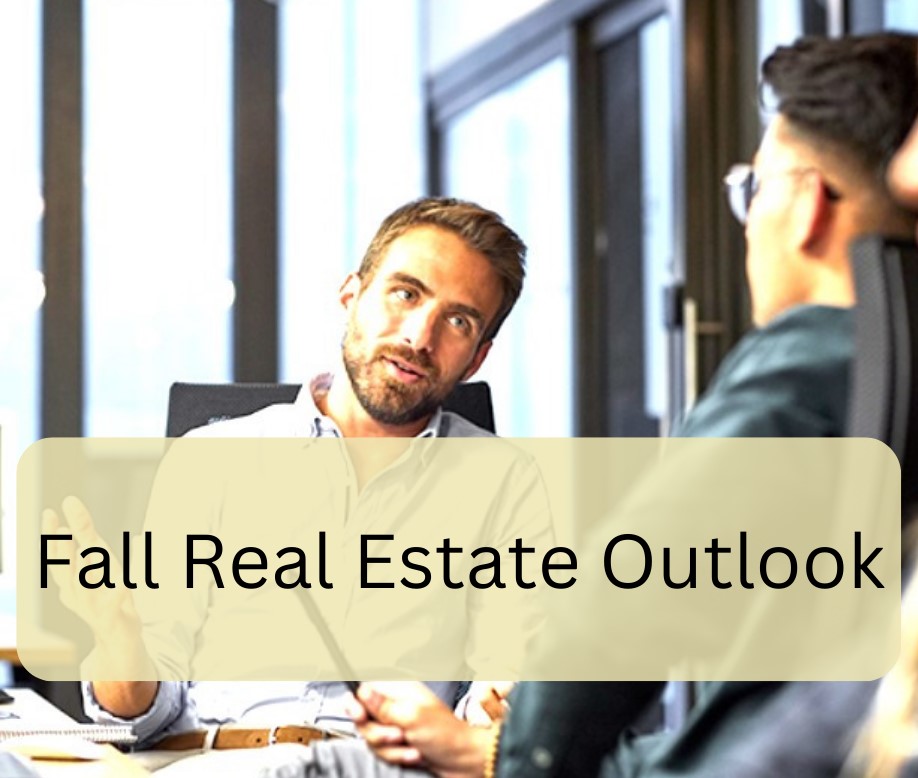 Maybe you're thinking about buying or selling a home in Grand Rapids or anywhere in West Michigan this fall. If so, don't worry! The professionals have some insight that can help with your decision-making process and give clarity on what's happening right now before any more major changes occur over time as we head into winter months

The Grand Rapids housing market is rapidly changing from its peak frenzy it saw last year - meaning there are many questions marks surrounding this change which might be affecting buyers' decisions (or lack thereof). But fear not because leanring
Here are what some national real estate experts are saying:
A recent article from realtor.com:
"This fall, a more moderate pace of home selling, more listings to choose from, and softening price growth will provide some breathing room for buyers searching for a home during what is typically the best time to buy a home."
Michael Lane, VP and General Manager, ShowingTime:
"Buyers will continue to see less competition for homes and have more time to tour homes they like and consider their options."
Expert Quotes for Fall Sellers
Selma Hepp, Interim Lead of the Office of the Chief Economist, CoreLogic:
". . . record equity continues to provide fuel for housing demand, particularly if households are relocating to more affordable areas."
Danielle Hale, Chief Economist, realtor.com:
"For homeowners deciding whether to make a move this year, remember that listing prices – while lower than a few months ago – remain higher than in prior years, so you're still likely to find opportunities to cash-in on record-high levels of equity, particularly if you've owned your home for a longer period of time."
Bottom Line
Mortgage rates, home prices, and the supply of homes for sale are top of mind for Grand Rapids buyers and Grand Rapids sellers today. And if you want the latest information for our area, let's connect today.
Ada Homes for Sale, Allegan Homes for Sale, Belding Homes for Sale, Byron Center Homes for Sale, Caledonia Homes for Sale, Cedar Springs Homes for Sale, Comstock Park Homes for Sale, Downtown Grand Rapids Condos for Sale, East Grand Homes for Sale, Featured Listings, Forest Hills Homes for Sale, Grandville Homes for Sale, Grand Haven Homes for Sale, Grand Rapids Condos for Sale, Grand Rapids Homes for Sale, Greenville Homes for Sale, Holland Homes for Sale, Hudsonville Homes for Sale, Jenison Homes for Sale, Kenowa HIlls Homes for Sale, Kent City Homes for Sale, Kalamazoo Homes for Sale, Kentwood Homes for Sale, Lakefront Homes for Sale, Lake Michigan Homes for Sale, Lowell Homes for Sale, Newaygo Homes for Sale, Muskegon Condos for Sale, Northview School District Homes for Sale, Norton Shores Homes for Sale, Paw Paw Homes for Sale, Portage Homes for Sale, Rockford Homes for Sale, Sparta Homes for Sale, Tri County Homes for Sale, Vicksburg Homes for Sale, Walker Homes for Sale, Wayland Homes for Sale, Wyoming Home for Sale,
Zeeland Homes for Sale

Search for Condos

Byron Center Condos for Sale, Caledonia Condos for Sale, Downtown Grand Rapids Condos for Sale, Forest Hills Condos for Sale, Grandville Condos for Sale, Grand Rapids Condos for Sale, Jenison Condos for Sale, Kentwood Condos for Sale, Lowell Condos for Sale, Rockford Condos for Sale, Walker Condos for Sale, Wyoming Condos for Sale

Community Information

Ada Realtor, Belding Realtor, Byron Center Realtor, Caledonia Realtor, Cedar Springs Realtor, Comstock Park Realtor, East Grand Rapids Realtor, Forest Hills Realtor, Grandville Realtor, Grand Haven Realtor, Grand Rapids Realtor, Greenville Realtor, Holland Realtor, Hudsonville Realtor, Jenison Realtor, Kalamazoo Realtor, Kentwood Realtor, Lowell Realtor, Paw Paw Realtor, Rockford Realtor, Sparta Realtor, Walker Realtor, Wyoming Realtor, Zeeland Realtor,
Grand Rapids Foreclosures, Preferred Providers, Blog