Learn About Wyoming Michigan
Posted by Jason Lash on Tuesday, September 20, 2022 at 7:52 AM
By Jason Lash / September 20, 2022
Comment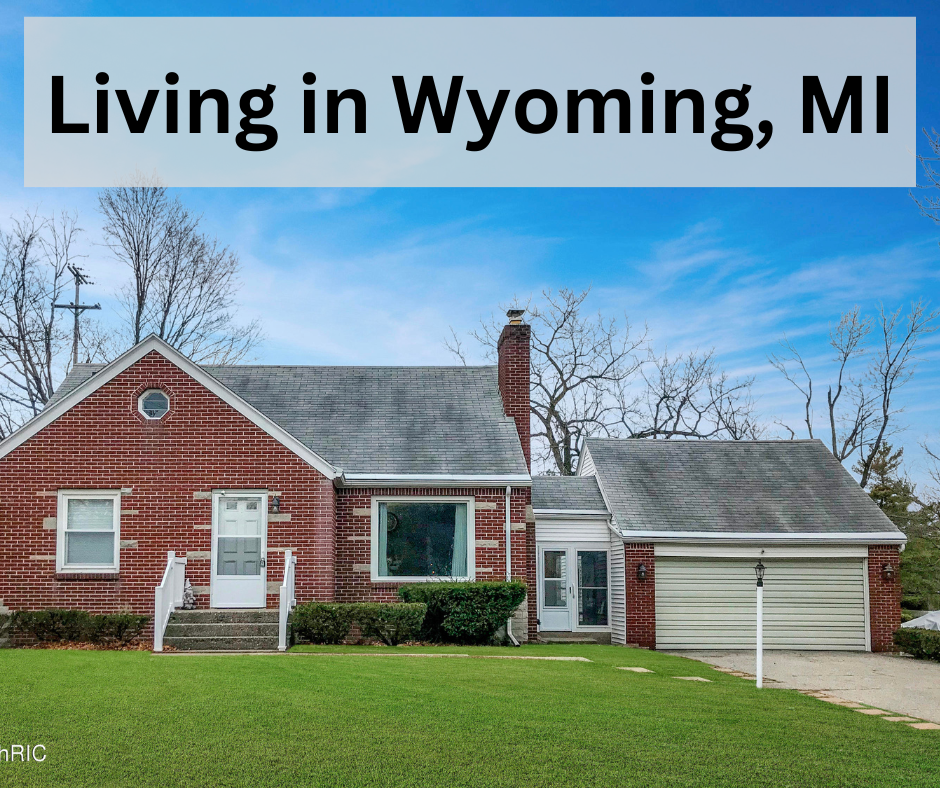 Welcome to Wyoming, Michigan! This city is located in Kent County and is the second most populated city in West Michigan, after Grand Rapids. The population was 76,501 as of the 2020 census. The city has seen a lot of growth in recent years, with many new developments and projects taking place.
One of the most notable projects in Wyoming was the construction of Rogers Plaza. This indoor shopping mall opened in August 1961 and was the first of its kind in Michigan. It was also one of the first indoor malls in the United States. This mall is now a major attraction for shoppers in Wyoming and the surrounding area.
Another major development in Wyoming was the construction of a sewage plant in order to take care of issues related to dumping wastewater into the Buck Creek and Grand River. The city also completed a water plant project in Holland, which helped to improve water quality and provide better service to residents.
In addition to these major projects, Wyoming has also seen a lot of growth on 28th Street. This corridor has become a major shopping destination, with free vehicle parking drawing some shoppers away from Grand Rapids. Some of the most popular businesses along 28th Street include Rogers Plaza, Walmart, and Meijer.
The mid-2010s saw the spread of development to southern Wyoming. Gordon Foods expanded its headquarters in 2012 and a new plan called 28 West was initiated, effectively creating an area for food retailing with entertainment centered around it; this has been referred as "downtown."
If you're looking for a fun place to live, work, or shop, be sure to check out Wyoming, Michigan
Ada Homes for Sale, Allegan Homes for Sale, Belding Homes for Sale, Byron Center Homes for Sale, Caledonia Homes for Sale, Cedar Springs Homes for Sale, Comstock Park Homes for Sale, Downtown Grand Rapids Condos for Sale, East Grand Homes for Sale, Featured Listings, Forest Hills Homes for Sale, Grandville Homes for Sale, Grand Haven Homes for Sale, Grand Rapids Condos for Sale, Grand Rapids Homes for Sale, Greenville Homes for Sale, Holland Homes for Sale, Hudsonville Homes for Sale, Jenison Homes for Sale, Kenowa HIlls Homes for Sale, Kent City Homes for Sale, Kalamazoo Homes for Sale, Kentwood Homes for Sale, Lakefront Homes for Sale, Lake Michigan Homes for Sale, Lowell Homes for Sale, Newaygo Homes for Sale, Muskegon Condos for Sale, Northview School District Homes for Sale, Norton Shores Homes for Sale, Paw Paw Homes for Sale, Portage Homes for Sale, Rockford Homes for Sale, Sparta Homes for Sale, Tri County Homes for Sale, Vicksburg Homes for Sale, Walker Homes for Sale, Wayland Homes for Sale, Wyoming Home for Sale,
Zeeland Homes for Sale

Search for Condos

Byron Center Condos for Sale, Caledonia Condos for Sale, Downtown Grand Rapids Condos for Sale, Forest Hills Condos for Sale, Grandville Condos for Sale, Grand Rapids Condos for Sale, Jenison Condos for Sale, Kentwood Condos for Sale, Lowell Condos for Sale, Rockford Condos for Sale, Walker Condos for Sale, Wyoming Condos for Sale

Community Information

Ada Realtor, Belding Realtor, Byron Center Realtor, Caledonia Realtor, Cedar Springs Realtor, Comstock Park Realtor, East Grand Rapids Realtor, Forest Hills Realtor, Grandville Realtor, Grand Haven Realtor, Grand Rapids Realtor, Greenville Realtor, Holland Realtor, Hudsonville Realtor, Jenison Realtor, Kalamazoo Realtor, Kentwood Realtor, Lowell Realtor, Paw Paw Realtor, Rockford Realtor, Sparta Realtor, Walker Realtor, Wyoming Realtor, Zeeland Realtor,
Grand Rapids Foreclosures, Preferred Providers, Blog