Tips for Doggy Doors
Posted by Jason Lash on Saturday, October 1, 2022 at 5:45 AM
By Jason Lash / October 1, 2022
Comment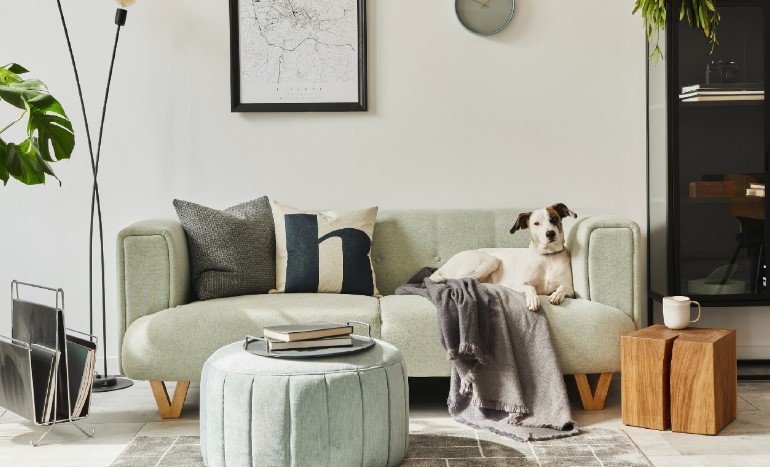 Homeowners who have dogs often know how much their pup loves spending time outdoors. But after 10 times of opening and closing the door to let them inside, you start doing research on doggy doors! Fortunately for owners with large backyards like myself (and other homeowners), there's a perfect solution: A Doggy Door that will keep your pet safe while still giving them access they crave - all from one easy installation process in less than two hours!
There are several ways to secure your doggy door, keeping convenience in place while protecting you and your family. The first option is by selecting a sliding bolt or self-locking feature on the exterior of your home's back entranceway so that it cannot be opened without also opening up its corresponding locking mechanism inside (and vice versa). If this isn't possible due either design limitations with where they were placed OR because there isn't enough room left over after designing around these features; another solution might include adding an entirely new panel for pushing buttons near exactly what we talked about before but now add some more locks.
Motion detectors are the best way to keep an eye on your pet when you're not home. They can detect if someone's coming into or leaving from any room in which they're installed, and report this information via phone app for security companies who may send their own personnel over as well!
Regardless of what you choose, make sure to protect the safety and well-being of your family members. You can never be too careful!
Ada Homes for Sale, Allegan Homes for Sale, Belding Homes for Sale, Byron Center Homes for Sale, Caledonia Homes for Sale, Cedar Springs Homes for Sale, Comstock Park Homes for Sale, Downtown Grand Rapids Condos for Sale, East Grand Homes for Sale, Featured Listings, Forest Hills Homes for Sale, Grandville Homes for Sale, Grand Haven Homes for Sale, Grand Rapids Condos for Sale, Grand Rapids Homes for Sale, Greenville Homes for Sale, Holland Homes for Sale, Hudsonville Homes for Sale, Jenison Homes for Sale, Kenowa HIlls Homes for Sale, Kent City Homes for Sale, Kalamazoo Homes for Sale, Kentwood Homes for Sale, Lakefront Homes for Sale, Lake Michigan Homes for Sale, Lowell Homes for Sale, Newaygo Homes for Sale, Muskegon Condos for Sale, Northview School District Homes for Sale, Norton Shores Homes for Sale, Paw Paw Homes for Sale, Portage Homes for Sale, Rockford Homes for Sale, Sparta Homes for Sale, Tri County Homes for Sale, Vicksburg Homes for Sale, Walker Homes for Sale, Wayland Homes for Sale, Wyoming Home for Sale,
Zeeland Homes for Sale

Search for Condos

Byron Center Condos for Sale, Caledonia Condos for Sale, Downtown Grand Rapids Condos for Sale, Forest Hills Condos for Sale, Grandville Condos for Sale, Grand Rapids Condos for Sale, Jenison Condos for Sale, Kentwood Condos for Sale, Lowell Condos for Sale, Rockford Condos for Sale, Walker Condos for Sale, Wyoming Condos for Sale

Community Information

Ada Realtor, Belding Realtor, Byron Center Realtor, Caledonia Realtor, Cedar Springs Realtor, Comstock Park Realtor, East Grand Rapids Realtor, Forest Hills Realtor, Grandville Realtor, Grand Haven Realtor, Grand Rapids Realtor, Greenville Realtor, Holland Realtor, Hudsonville Realtor, Jenison Realtor, Kalamazoo Realtor, Kentwood Realtor, Lowell Realtor, Paw Paw Realtor, Rockford Realtor, Sparta Realtor, Walker Realtor, Wyoming Realtor, Zeeland Realtor,
Grand Rapids Foreclosures, Preferred Providers, Blog