Love Living at the Boardwalk Condos in Grand Rapids, MI
Posted by Jason Lash on Friday, September 23, 2022 at 7:41 AM
By Jason Lash / September 23, 2022
Comment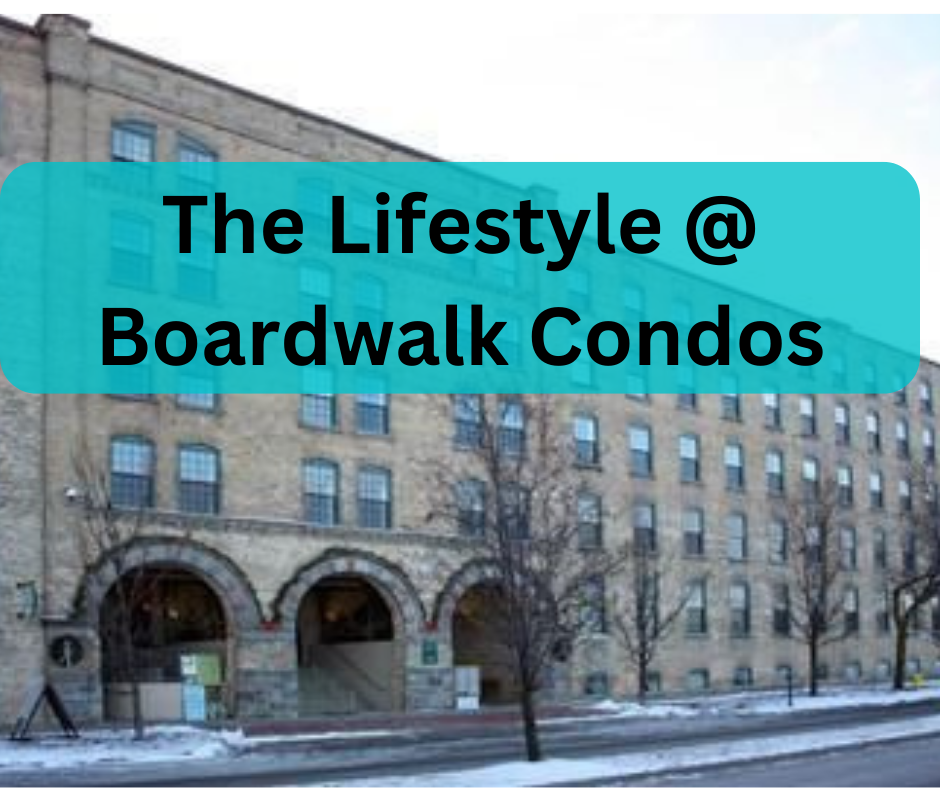 The Boardwalk Condos have more amenities than any other condominium establishment in Michigan. With gourmet dining downstairs, you don't have to fuss with dinner after a busy day at work! BrickYard Tavern is the onsite restaurant- located inside Boardwalk's building and offering an array of foods ranging from burgers & salads or just snack while enjoying live music every Friday & Saturday evening between 6pm - 9 pm!"

The Boardwalk condos are a great place to call home. With two courtyards, each with their own unique features and amenities - there's no shortage of space for you or your pet! You'll find city views from the shared rooftop deck too; perfect if it gets warm during summertime days because all that heat mountain land right outside makes us moist-tissue humble as well (just saying). And don't forget about how close this location falls within GRR…you can walk out onto Boardwalks' beautiful riverfront without having any trouble finding parking spots nearby either
Monroe North is a vibrant residential neighbourhood that has become the center for food and entertainment in Downtown Grand Rapids. With so many restaurants and breweries like The City Built Brewery, Garage Bar & Grill, or Sandy Point Beach House, restaurant to enjoy your meal with friends while watching people stroll by on Boardwalk condominiums' walkways - it will be hard not reconnecting! You can also take Canal Park which offers views as well other attractions including shops around town. If you want some retail therapy after all this relaxation time; then head over downtown GR where there are more art galleries.
Boardwalk Condominiums offers some of the best price-per square foot in town and access to special financing. The condos are spacious, featuring stunning historic architecture that will make you feel at home right away! There are also more amenities than other comparable listings such as pools (including an outdoor pool!), green space available throughout our development, roof top deck or balconies off every unit! What else could one ask from their dream condo?
If you are interested in viewing one of the units currently listed in the Boardwalk Condo development, please reach out to our team. We LOVE showing homes in the Boardwalk Condo development.
Ada Homes for Sale, Allegan Homes for Sale, Belding Homes for Sale, Byron Center Homes for Sale, Caledonia Homes for Sale, Cedar Springs Homes for Sale, Comstock Park Homes for Sale, Downtown Grand Rapids Condos for Sale, East Grand Homes for Sale, Featured Listings, Forest Hills Homes for Sale, Grandville Homes for Sale, Grand Haven Homes for Sale, Grand Rapids Condos for Sale, Grand Rapids Homes for Sale, Greenville Homes for Sale, Holland Homes for Sale, Hudsonville Homes for Sale, Jenison Homes for Sale, Kenowa HIlls Homes for Sale, Kent City Homes for Sale, Kalamazoo Homes for Sale, Kentwood Homes for Sale, Lakefront Homes for Sale, Lake Michigan Homes for Sale, Lowell Homes for Sale, Newaygo Homes for Sale, Muskegon Condos for Sale, Northview School District Homes for Sale, Norton Shores Homes for Sale, Paw Paw Homes for Sale, Portage Homes for Sale, Rockford Homes for Sale, Sparta Homes for Sale, Tri County Homes for Sale, Vicksburg Homes for Sale, Walker Homes for Sale, Wayland Homes for Sale, Wyoming Home for Sale,
Zeeland Homes for Sale

Search for Condos

Byron Center Condos for Sale, Caledonia Condos for Sale, Downtown Grand Rapids Condos for Sale, Forest Hills Condos for Sale, Grandville Condos for Sale, Grand Rapids Condos for Sale, Jenison Condos for Sale, Kentwood Condos for Sale, Lowell Condos for Sale, Rockford Condos for Sale, Walker Condos for Sale, Wyoming Condos for Sale

Community Information

Ada Realtor, Belding Realtor, Byron Center Realtor, Caledonia Realtor, Cedar Springs Realtor, Comstock Park Realtor, East Grand Rapids Realtor, Forest Hills Realtor, Grandville Realtor, Grand Haven Realtor, Grand Rapids Realtor, Greenville Realtor, Holland Realtor, Hudsonville Realtor, Jenison Realtor, Kalamazoo Realtor, Kentwood Realtor, Lowell Realtor, Paw Paw Realtor, Rockford Realtor, Sparta Realtor, Walker Realtor, Wyoming Realtor, Zeeland Realtor,
Grand Rapids Foreclosures, Preferred Providers, Blog