How to Have a Mold Free Home
Posted by Jason Lash on Saturday, October 8, 2022 at 4:15 AM
By Jason Lash / October 8, 2022
Comment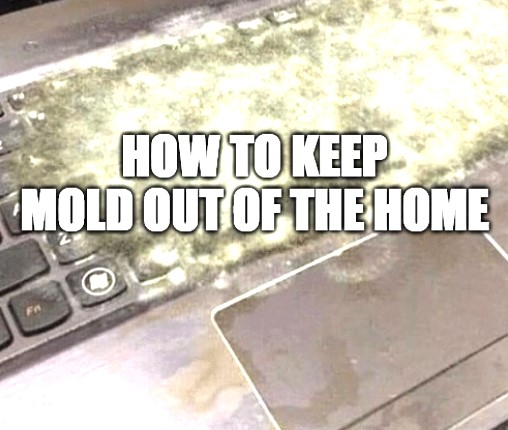 If you are buying a home in any of the surrounding Grand Rapids Real Estate markets, mold is an issue.
Have you seen the mold growing on your walls? It's not an attractive faced. In fact, it can be dangerous and even deadly! So what do we need to do about this problem of ours - before its too late for us all...
Mold has been found in every room of our homes; from kitchen sinks (yes that includes stainless steel) bathroom tiles or under floorboards- but nowhere should feel safe while there are these slimy creatures lurking around ready attack at any moment without warning so keep yourself updated with latest technology.
To prevent mold from growing in your home, make sure there are no leaks and seal every crack around doors or windows with caulk. When taking a shower to limit moisture levels use bathroom fans so it doesn't get condensation on surfaces that could lead them away.
Mold can be a pretty pesky thing to deal with, but if you follow these steps we've compiled below then there's no reason why it should get the best of your efforts. Here are our top tips for cleaning up after yourself and making sure that mold doesn't stick around any longer than necessary:
1. To protect yourself from mold, wear eye covers and masks when cleaning. Keep children out of the room as well so they don't breathe in any contaminated air! Also make sure your pets are elsewhere because if there's enough water damage then their lungs might be compromised too (just like humans). If possible run fans or dehumidifiers while doing this job to remove excess moisture inside buildings where it may cause problems later on down-the line.
2. Mold is pesky! You can't just wipe it away with a wet cloth or sponge. For interior walls and flooring, use the mixture of bleach detergent solution on moldy areas then scrub using Forbes' technique: mix one part water to three parts rubbing alcohol in order kill all sorts od germs that might be growing there too!. For exterior masonry such as brickwork where soap will dissolve quickly into otherwise inaccessible cracks between tiles - try sprinkling some dawn dishwashing liquid over each individual square centimeter before setting about brushing off excess moisture with your fingers first so you don't spread any further contamination.
3. Don't let your clothing become infested with mold! To prevent the spread of these unwanted guests, always clean them immediately after wearing. Stuffing fabric into a bag will help keep fumes away while you wash - just make sure to negative everything before throwing in some hot water (and soap).
4. Hiring a professional to handle the job is always an option. If you think that your home or business may have been affected by mold, call for help if any surfaces surpass 10 square feet in size!
If you have any questions about the Grand Rapids real estate market or need a Grand Rapids real estate agent please reach out to us.
Ada Homes for Sale, Allegan Homes for Sale, Belding Homes for Sale, Byron Center Homes for Sale, Caledonia Homes for Sale, Cedar Springs Homes for Sale, Comstock Park Homes for Sale, Downtown Grand Rapids Condos for Sale, East Grand Homes for Sale, Featured Listings, Forest Hills Homes for Sale, Grandville Homes for Sale, Grand Haven Homes for Sale, Grand Rapids Condos for Sale, Grand Rapids Homes for Sale, Greenville Homes for Sale, Holland Homes for Sale, Hudsonville Homes for Sale, Jenison Homes for Sale, Kenowa HIlls Homes for Sale, Kent City Homes for Sale, Kalamazoo Homes for Sale, Kentwood Homes for Sale, Lakefront Homes for Sale, Lake Michigan Homes for Sale, Lowell Homes for Sale, Newaygo Homes for Sale, Muskegon Condos for Sale, Northview School District Homes for Sale, Norton Shores Homes for Sale, Paw Paw Homes for Sale, Portage Homes for Sale, Rockford Homes for Sale, Sparta Homes for Sale, Tri County Homes for Sale, Vicksburg Homes for Sale, Walker Homes for Sale, Wayland Homes for Sale, Wyoming Home for Sale,
Zeeland Homes for Sale

Search for Condos

Byron Center Condos for Sale, Caledonia Condos for Sale, Downtown Grand Rapids Condos for Sale, Forest Hills Condos for Sale, Grandville Condos for Sale, Grand Rapids Condos for Sale, Jenison Condos for Sale, Kentwood Condos for Sale, Lowell Condos for Sale, Rockford Condos for Sale, Walker Condos for Sale, Wyoming Condos for Sale

Community Information

Ada Realtor, Belding Realtor, Byron Center Realtor, Caledonia Realtor, Cedar Springs Realtor, Comstock Park Realtor, East Grand Rapids Realtor, Forest Hills Realtor, Grandville Realtor, Grand Haven Realtor, Grand Rapids Realtor, Greenville Realtor, Holland Realtor, Hudsonville Realtor, Jenison Realtor, Kalamazoo Realtor, Kentwood Realtor, Lowell Realtor, Paw Paw Realtor, Rockford Realtor, Sparta Realtor, Walker Realtor, Wyoming Realtor, Zeeland Realtor,
Grand Rapids Foreclosures, Preferred Providers, Blog