How Does Higher Interest Rates Impact Buyers and Sellers?
Posted by Jason Lash on Monday, October 10, 2022 at 2:50 AM
By Jason Lash / October 10, 2022
Comment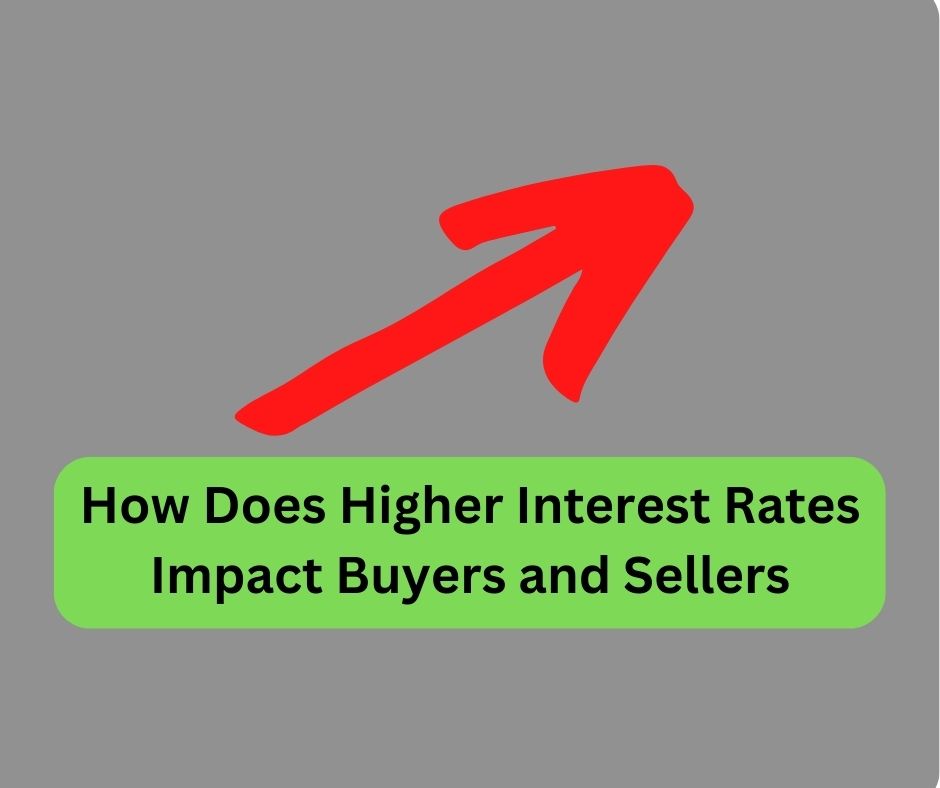 The Federal Reserve has been raising interest rates recently, and this is sure to have an impact on the economy. It's not just mortgages that are impacted - it will also affect buyers looking for homes as well!
How Does it Impact Buyers?
The Federal Funds rate does not directly impact mortgage rates. However, they do tend to run in the same direction. Here is how the raising rates will impact home buyers:
The amount of a preapproval from lenders is based on both your down payment and the monthly payment you can afford. As rates go up, the less a buyer will qualify for.
As rates continue rising, sellers typically don't raise their asking price but may lower it if they do not receive offers after an agreed upon time period - even though this isn't happening right away due in part because there just aren't enough houses available!
Higher rates mean higher payments. Grand Rapids home buyers are paying more for the same home as they would of in 2021.
How Does it Impact Sellers?
In West Michigan, the median sales price in September of 2021 was about $255,000. In September of 2022 it was $299,000. That is a 15% increase year over year. As rates go up, Grand Rapids home owners need to consider the following:
Higher rates could make it difficult for buyers. If they're too high, then more people might be priced out of the current market and offers will take longer to roll in on your home - meaning you may have wait awhile before selling.
If you are getting a mortgage, there might be less options available with your budget. Even though buying another property may cost more than what was originally paid on yours (especially with higher interest rates), don't let those things discourage you.
Your home may sell for less than it would in a rising rate environment. This is the part that's hardest to predict because inventory is so limited, prices will remain high and dry spell could last longer than they normally would under normal circumstances - but when all goes well there'll come an offer you can't refuse,
Bottom Line
Homeowners with fixed-rate mortgages may not be impacted by a rate hike. But if you have an adjustable rate loan, be sure to check your interest rates before making any final decisions about refinancing or buying another home in coming months because these changes could affect how much money is available for payments on loans throughout Grand Rapids.
As Grand Rapids home prices start to stabilize, there's an acute shortage of inventory. The other important thing to keep in mind is that mortgage interest rate don't exist alone; if they're going up then every other consumer price will too! This could make it a better time to buy a home in Grand Rapids.
Are You Curious as to What Your Home is Wroth? Fill Out to Find Your NEW Home Value
Ada Homes for Sale, Allegan Homes for Sale, Belding Homes for Sale, Byron Center Homes for Sale, Caledonia Homes for Sale, Cedar Springs Homes for Sale, Comstock Park Homes for Sale, Downtown Grand Rapids Condos for Sale, East Grand Homes for Sale, Featured Listings, Forest Hills Homes for Sale, Grandville Homes for Sale, Grand Haven Homes for Sale, Grand Rapids Condos for Sale, Grand Rapids Homes for Sale, Greenville Homes for Sale, Holland Homes for Sale, Hudsonville Homes for Sale, Jenison Homes for Sale, Kenowa HIlls Homes for Sale, Kent City Homes for Sale, Kalamazoo Homes for Sale, Kentwood Homes for Sale, Lakefront Homes for Sale, Lake Michigan Homes for Sale, Lowell Homes for Sale, Newaygo Homes for Sale, Muskegon Condos for Sale, Northview School District Homes for Sale, Norton Shores Homes for Sale, Paw Paw Homes for Sale, Portage Homes for Sale, Rockford Homes for Sale, Sparta Homes for Sale, Tri County Homes for Sale, Vicksburg Homes for Sale, Walker Homes for Sale, Wayland Homes for Sale, Wyoming Home for Sale,
Zeeland Homes for Sale

Search for Condos

Byron Center Condos for Sale, Caledonia Condos for Sale, Downtown Grand Rapids Condos for Sale, Forest Hills Condos for Sale, Grandville Condos for Sale, Grand Rapids Condos for Sale, Jenison Condos for Sale, Kentwood Condos for Sale, Lowell Condos for Sale, Rockford Condos for Sale, Walker Condos for Sale, Wyoming Condos for Sale

Community Information

Ada Realtor, Belding Realtor, Byron Center Realtor, Caledonia Realtor, Cedar Springs Realtor, Comstock Park Realtor, East Grand Rapids Realtor, Forest Hills Realtor, Grandville Realtor, Grand Haven Realtor, Grand Rapids Realtor, Greenville Realtor, Holland Realtor, Hudsonville Realtor, Jenison Realtor, Kalamazoo Realtor, Kentwood Realtor, Lowell Realtor, Paw Paw Realtor, Rockford Realtor, Sparta Realtor, Walker Realtor, Wyoming Realtor, Zeeland Realtor,
Grand Rapids Foreclosures, Preferred Providers, Blog