Best Smart Home Features
Posted by Jason Lash on Saturday, September 17, 2022 at 10:59 AM
By Jason Lash / September 17, 2022
Comment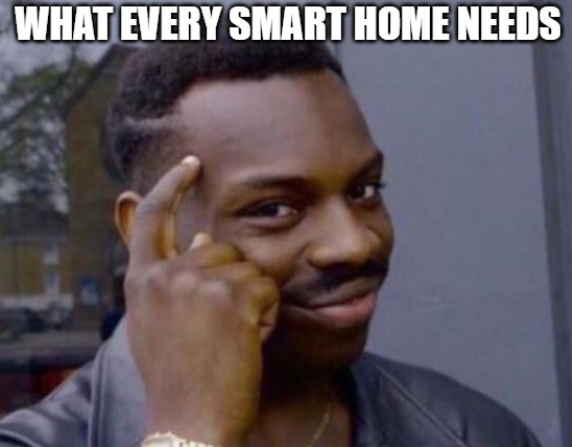 Home technology is a hot topic these days, and there's no better way to make your home more appealing than with some of the newest smart features. If you want buyers who are impressed by what they see on their visit over increased convenience or lower energy costs then look no further!

Smart Thermostat - The Nest thermostat is a great investment for your home. It can be controlled with an app on smartphones and allows you to schedule temperature adjustments based off of what time works best in the family's daily routine, helping both parents maintain comfort while saving money by reducing heating/cooling when appropriate. The device earned glowing reviews from almost every source I checked out including CNET who called it "A must-have if ____."
Automatic Lightening - The most common way to deter burglars is by leaving lights on in your home. When programmed, automatic lighting systems will turn off when it's dark outside and then come back on again at daylight so that you're never left without electricity during an emergency!
What if I told you there was a simple trick we could use today which would leave our homes lit up like Christmas Tree? Well guess what - now someone else does all of this hard work for us…the difference being instead going out into those fearful streets looking around wondering where everything went haywire due thirst/starvation etc., They simply set their alarms beforehand knowing exactly how long before each event
Security System - Control your security system from anywhere using the internet
The days of having to be in front on home so you can turn off or adjust any settings for are long gone. Nowadays just use an app, connect it with WiFi and monitor everything going on at once without even getting up!
Solar Systems - From a financial perspective, solar panels can be one of the best investments you make. They will save money on your electric bill and also provide an environmentally friendly option for home energy needs! Plus they look great in any type or style that is chosen - so even if it's just aesthetic preference alone? These passive devices could work wonders with how homes are perceived by passersby down windy roads
Jason Lash
Team Lead and Associate Broker
eXp Realty - The Lash Group
Office: 616-723-8729
Cell/Text: 616-821-1350
www.GRHomes.net
Tags:
Ada Homes for Sale, Allegan Homes for Sale, Belding Homes for Sale, Byron Center Homes for Sale, Caledonia Homes for Sale, Cedar Springs Homes for Sale, Comstock Park Homes for Sale, Downtown Grand Rapids Condos for Sale, East Grand Homes for Sale, Featured Listings, Forest Hills Homes for Sale, Grandville Homes for Sale, Grand Haven Homes for Sale, Grand Rapids Condos for Sale, Grand Rapids Homes for Sale, Greenville Homes for Sale, Holland Homes for Sale, Hudsonville Homes for Sale, Jenison Homes for Sale, Kenowa HIlls Homes for Sale, Kent City Homes for Sale, Kalamazoo Homes for Sale, Kentwood Homes for Sale, Lakefront Homes for Sale, Lake Michigan Homes for Sale, Lowell Homes for Sale, Newaygo Homes for Sale, Muskegon Condos for Sale, Northview School District Homes for Sale, Norton Shores Homes for Sale, Paw Paw Homes for Sale, Portage Homes for Sale, Rockford Homes for Sale, Sparta Homes for Sale, Tri County Homes for Sale, Vicksburg Homes for Sale, Walker Homes for Sale, Wayland Homes for Sale, Wyoming Home for Sale,
Zeeland Homes for Sale

Search for Condos

Byron Center Condos for Sale, Caledonia Condos for Sale, Downtown Grand Rapids Condos for Sale, Forest Hills Condos for Sale, Grandville Condos for Sale, Grand Rapids Condos for Sale, Jenison Condos for Sale, Kentwood Condos for Sale, Lowell Condos for Sale, Rockford Condos for Sale, Walker Condos for Sale, Wyoming Condos for Sale

Community Information

Ada Realtor, Belding Realtor, Byron Center Realtor, Caledonia Realtor, Cedar Springs Realtor, Comstock Park Realtor, East Grand Rapids Realtor, Forest Hills Realtor, Grandville Realtor, Grand Haven Realtor, Grand Rapids Realtor, Greenville Realtor, Holland Realtor, Hudsonville Realtor, Jenison Realtor, Kalamazoo Realtor, Kentwood Realtor, Lowell Realtor, Paw Paw Realtor, Rockford Realtor, Sparta Realtor, Walker Realtor, Wyoming Realtor, Zeeland Realtor,
Grand Rapids Foreclosures, Preferred Providers, Blog