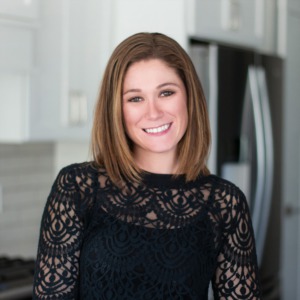 Kim Saper was born and raised in Grand Rapids, Michigan. She has been a Realtor and real estate consultant for seven years and enjoys working with clients to help achieve their goals and dreams. Whether buying or selling a home, Kim works hard to achieve a smooth, easy transaction in the least amount of time and makes sure everyone has a good time doing it. She specializes in residential real estate and has extensive experience working with both buyers and sellers in Grand Rapids and surrounding areas.
Kim previously lived in Indiana, Chicago, New York City and Milwaukee. She earned a Bachelor of Science in Apparel Merchandising and Business from Indiana University, Bloomington and an MBA focused in Marketing from Loyola University, Chicago. She worked in the fashion industry for 10 years as a Visual Merchandiser and Stylist before returning to her hometown of Grand Rapids to be near her parents, Vern and Linda, and older sister, Kristin. While back in GR, Kim was assisting a Realtor friend when she decided real estate would be a great fit for her and began her career buying and selling homes.
In her free time, Kim loves to be with her two precious nieces, Emelyn and Isla, and her maltipoo, Sophia Loren. She is a Bikram yoga devotee, a green-thumb in the garden and a voracious reader, with aspirations to one day succeed at DIY home projects for her condo. With a background in fashion, it's no surprise that Kim's an avid shopper and thrift store enthusiast who keeps Amazon in business and never drives by a Goodwill without stopping. She adores Michigan summers when she can spend time laying out at the beach, ride her bike around town, work at her pool and eat ice cream for dinner.
Kim's past clients have described her as positive, extremely hard-working, energetic and patient. They appreciate her comprehensive knowledge of the real estate industry and dedication to her clients and the job, noting that "Kim doesn't play!" She is known as an industry professional who closely listens to her clients' wants and needs and truly has their best interests at heart. This, along with her fun and personable nature, make her come highly recommended for any real estate need.