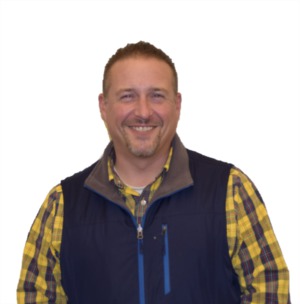 Dan is from a multi-generation Muskegon family and was fortunate enough to grow up near the shores of Lake Michigan in idyllic North Muskegon. After graduating from North Muskgon HS he attended Muskegon Community College on a Golf Scholarship and earned an Associates Degree. From there he went on to Michigan State University and graduate with a Marketing Degree. While attending MSU he enjoyed working as a house page in the Michigan House of Representatives and then for Representative Paul Baade as a Legislative Assistant. After college he settled on the east side of the state near Detroit and although he enjoyed his time there, he found that almost every weekend he was making the 2.5-hour trip back to beautiful shores of West Michigan, so he decided it was time to move back.
Dan is the proud father of two active and athletic boys and one very loyal dog Buckley, and he enjoys them immensely. If he is not helping someone to buy or sell a house, he is likely watching his kids from the sidelines, enjoying a hike or playing a round of golf, and spending some quality time with his fiancé Dominick.
What he loves the most about the Muskegon area is the abundant nature and public access to the waterfront that has been intentionally preserved for everyone to enjoy. Over the years he has seen the Muskegon area go through its share of changes and challenges, but he is very excited to see all of the investment that has happened over the last few years including many new entertainment and dining options throughout the downtown area, new business and industry coming to town, and the many improvements and additions to Pere Marquette Park and it's 2.5 miles of accessible soft sandy beach.
For the last 7 years Dan has enjoyed being a Realtor and helping people to find their perfect place. Prior to that he had a successful 20+ year career in outside sales where he learned to listen to clients about their goals and priorities and then figured out how he could help to achieve them. Helping others is something that was instilled in him by both of his parents Fred and Judy and for that he is forever grateful.
If you are interested in buying or selling real estate in West Michigan or just have a question don't hesitate to reach out to Dan at 231-557-3894. He is Here to Help.