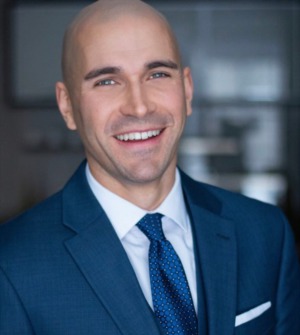 Good news. Dan Harland delivers good news in real estate with top-flight communication skills developed after nearly 20 years as a television news and sports anchor. Before becoming an agent, Dan was the lead morning news anchor at WZZM 13, West Michigan's ABC affiliate. With 15 years of experience covering stories and people throughout the area he knows the market from Grand Rapids to the lakeshore. Questions about schools or what a particular area has to offer? Chances are Dan can answer them. Looking to sell your property or have a specific need? Dan is verified on Facebook, Instagram and Twitter with an audience of nearly 20,000 followers and can get the message out to help you at the touch of a screen. 
Dan is a member of the Greater Regional Alliance of REALTORS (GRAR) Government Affairs Committee and its GRAR West Advisory Chapter. He's also earned the designations of Pricing Sales Advisor (PSA), e-PRO and the REALTORS Commitment to Excellence (C2EX) from the National Association of REALTORS. He's also serves on the City of Walker's Board of Review assisting the assessing department with property valuations and volunteers with Friends and Families of Cystic Fibrosis and is the host of its "Bid for Bachelors and Bachelorettes" which assists West Michigan families affected by CF.
Dan, his wife, two young sons and their dog Murray live in Walker. If he's not working with clients or spending time with his family you'll find him playing hockey. He was once "called up" and served as a backup goalie for the American Hockey League's Grand Rapids Griffins.
Looking for an agent that's focused, well-connected and will not leave you waiting for answers? How about one that looks to make the process fun and easy? Send Dan a message and let him deliver the good news to you.